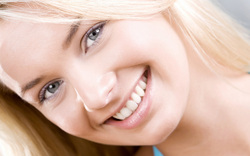 Young women in our office receive thorough and careful care focused on their specific needs.

Adolescents should receive their first gynecologic evaluation at age 15. The majority of this visit is focused on education and counseling. The majority of patients do not require a pelvic exam at this visit (or in many cases till age 21) as most testing can be accomplished with a simple urine test. Birth control can be provided if appropriate as well.

It is recommended that all young women between the age of 12-26 receive the HPV vaccine to protect against cervical cancer, cervical dysplasia, and genital warts. Women above the age of 26 may also be candidates depending on their specific needs. A series of three immunizations over a 6 month period are required. Patients need to remain in the office for 15 minutes following the injections for observation.